This is a TUNE! My use of capitals there should go some way in expressing just how awesome this song is.
Listen here: Dead and Gone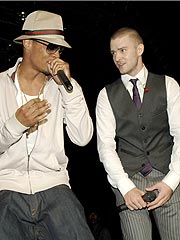 T.I rapped on Justin's My Love back in 2006 and now Justin returns the favour by singing the hook on Dead and Gone, from T.I's Paper Trail album. There's almost too much hotness on the track, almost.
More T.I here: http://www.myspace.com/trapmuzik
Posted By: Cat