Following on from Nicci's past post 'Boys with Guitars', I bring you more hotness amplified by stringed acoustic and electric instruments.

Jason Mraz: Because he got missed off last time and because I've seen him live and he is not only super talented and original, but pretty fly. 
Guy Berryman from Coldplay: Attention is often drawn away from Guy by the large marker pen etchings on Chris Martin's hand, but he is hot, hot, hot.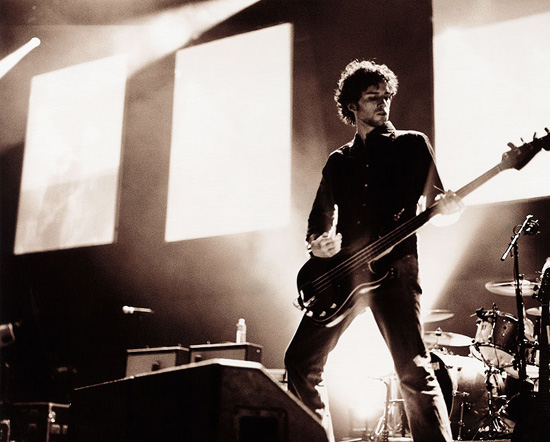 Alex Turner: Lead singer of the Arctic Monkeys. Not really all that hot, but when he has a guitar in his hands (even the silly way he plays it, all fast and high up), it makes me a lot more attracted to him.
Pete Wentz: Far too much hair straitening, guyliner, and stupid kid name calling, but again, I have a huge crush because he plays guitar. I also like his bromance with John Mayer. 
Michael Cera: If you need to know why Michael is awesome, then you haven't read this blog from the early days. My crush amplified when he played and sang 'Anybody Else But You' at the close of Juno.  
And lastly, because you can never have enough John Mayer:
Posted By: Cat